Photography has always been somewhat of a cool hobby to have. With DSLRs being a lot more affordable compared to a few years ago, amateur photographers are jumping on the DSLR bandwagon. However, after the initial excitement wears off, most of these DSLRs would end up sitting somewhere collecting dust.
You don't need to have a DSLR to be a good photographer, and having one doesn't automatically make you take better photos. Here are five questions to determine if you really need a DSLR.
1.) Do you require the flexibility?
Take a good look at your point-and-shoot camera and tell me what you don't like about it. If your issues tend to be on more aesthetic things, how you want it to be less complicated, or how you want to become a better photographer, then a DSLR probably won't solve much of your problems.
Nevertheless, if you're looking for flexibility in camera settings and lenses, then a DSLR could be what you're looking for. A DSLR can help you capture moments otherwise hard to do with a point-and-shoot — such as low light conditions (ISO), freezing an action shot (shutter speed), or creating depth-of-field (aperture).
Image thanks to: Richard_Miles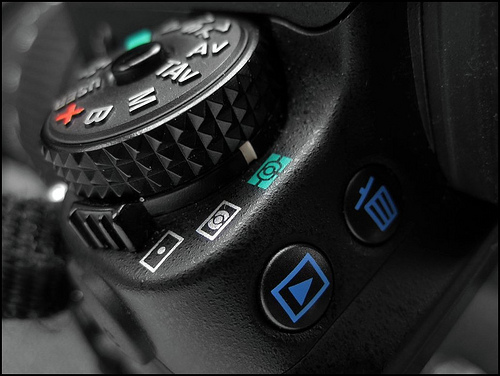 2. Do you have the money?
Photography is certainly not a cheap hobby. Although an entry-level DSLR with kit lenses retail around $1000, you'd have to factor in other accessories. Better lenses can cost more than the camera body itself. Then there are accessories like lens filters, camera bag, lens hoods, external flashes, memory cards, extra batteries, cleaning equipment, tripod, battery grip — as you can see, the list is never-ending.
Image thanks to: Jacky W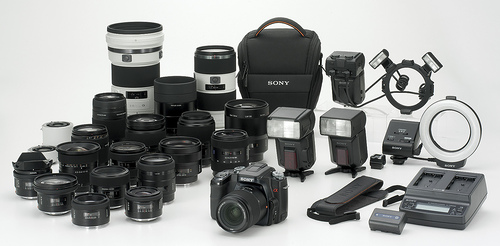 3. Is size and weight an issue for you?
A DSLR isn't small or lightweight and that can certainly inhibit when and what you wish to photograph. It might not be the ideal camera to take when you go on your vacation by the beach, or to a friend's party. If you only wish to take out your DSLR for special occasions, then it probably won't be worth your investment. Only get one if you're truly interested in giving a creative flare to everyday objects, surroundings and people.
Image thanks to: Conor Keller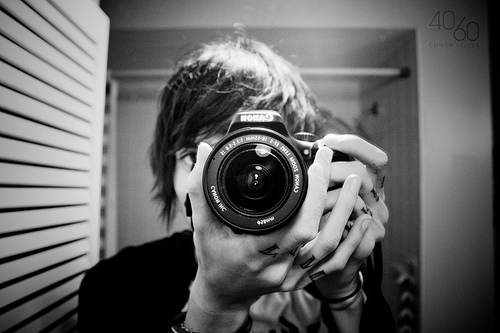 4. Are you willing to maintain your camera regularly?
Unlike a point-and-shoot, a DSLR requires more than just a good wipe to keep it clean. Dust can easily get into the image sensor every time you change your lens, resulting in photos with imperfections. Your DSLR requires regularly maintenance both externally and internally. Cleaning out the image sensor isn't a D.I.Y job for beginners and is usually done by experts at professionalcamera shops.
Image thanks to: Andi Licious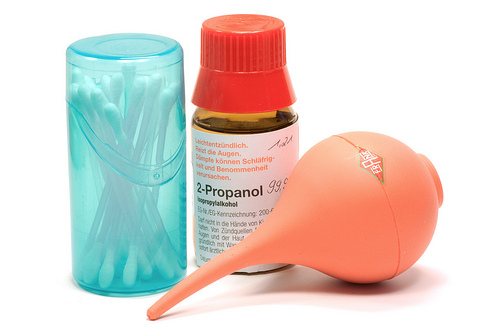 5. Are you motivated to learn about photography?
Getting a DSLR doesn't automatically make you a better photographer. Your photos might be clearer and crisper, but that doesn't necessarily mean that they're good. Being a great photographer means a continuous learning curve. From the basics of lighting and composition to advancing yourself with photo editing programs. Thankfully, there are an abundance of free resources online, from blogs, websites, YouTube videos, and of course, Photoble.
Image thanks to: NA.dir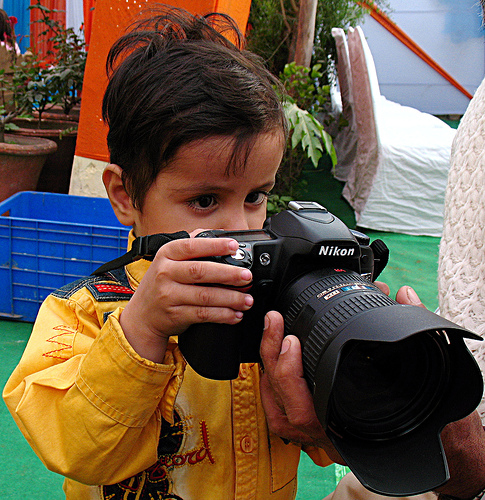 Alternatives to a DSLR and point-and-shoot
If you've answered a few 'yes' and 'no' to the questions above, you might like to consider premium compacts. They're cameras for photographers who want the flexibility of a DSLR but without the extra weight or cost. Some suggestions for premium compacts are:
Canon PowerShot G11
Olympus PEN E-P1
Panasonic Lumix DMC-GF1